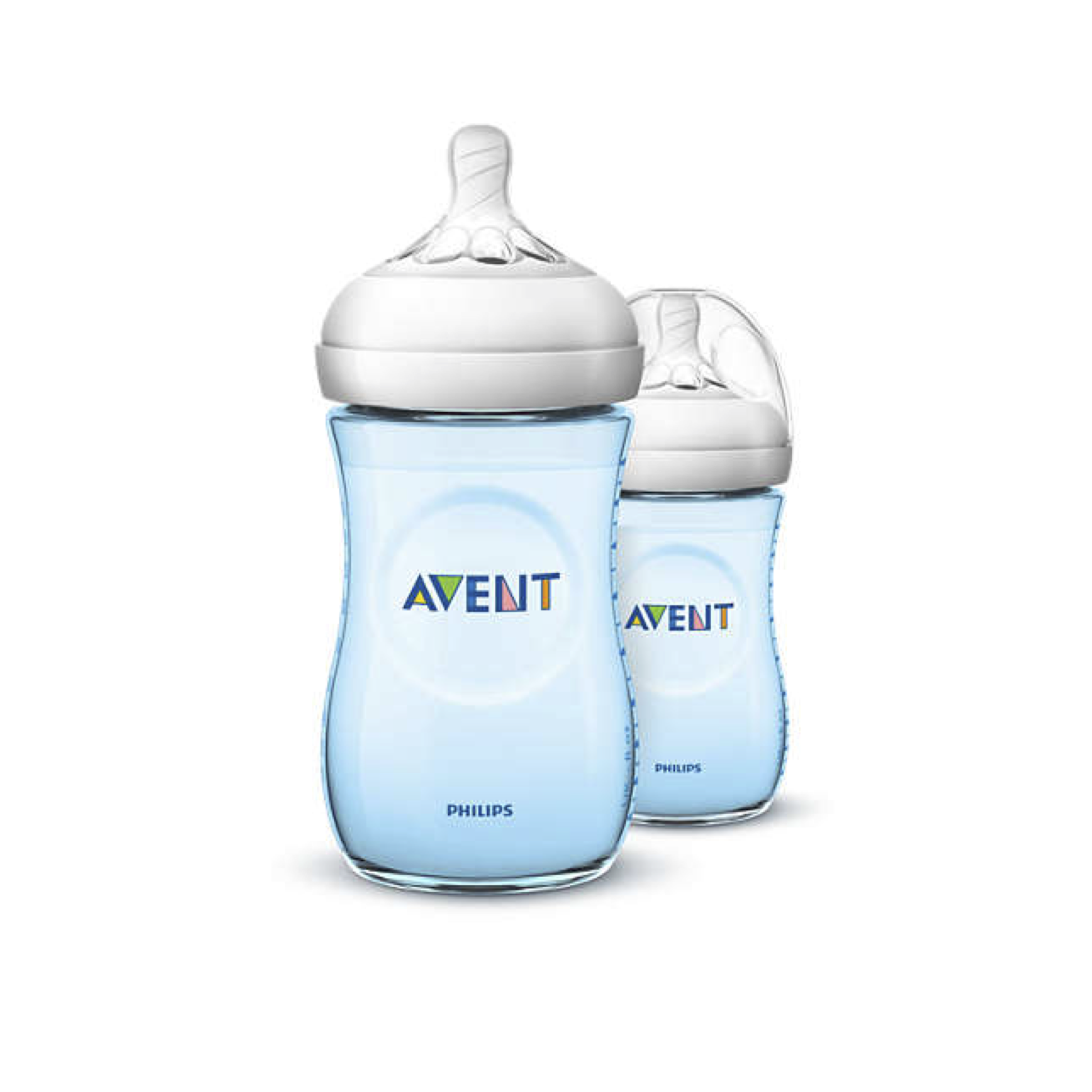 Philips Avent Natural baby bottle (2 Bottles) 9oz/260ml Extra Soft Slow Flow Nipple 1m+
Avent's new bottle with the skin soft nipple material and flexible spiral design, more closely resembles the breast. The comfort petals and natural nipple shape allows natural latch on and makes it easy to combine breast and bottle feeding.
The most natural way to bottle feed
Natural latch on
2 Bottles

9oz/260ml

Extra soft slow flow nipple

1m+






Designed for your baby's changing needs

The Philips Avent Natural bottle is available in 4 sizes and 7 different nipples for every development stage of your baby. With different nipple softness, flexibility and design and with increasing flow rates and bottle sizes that keep up with your baby's growth and development.